Arayes – Meat Stuffed Pita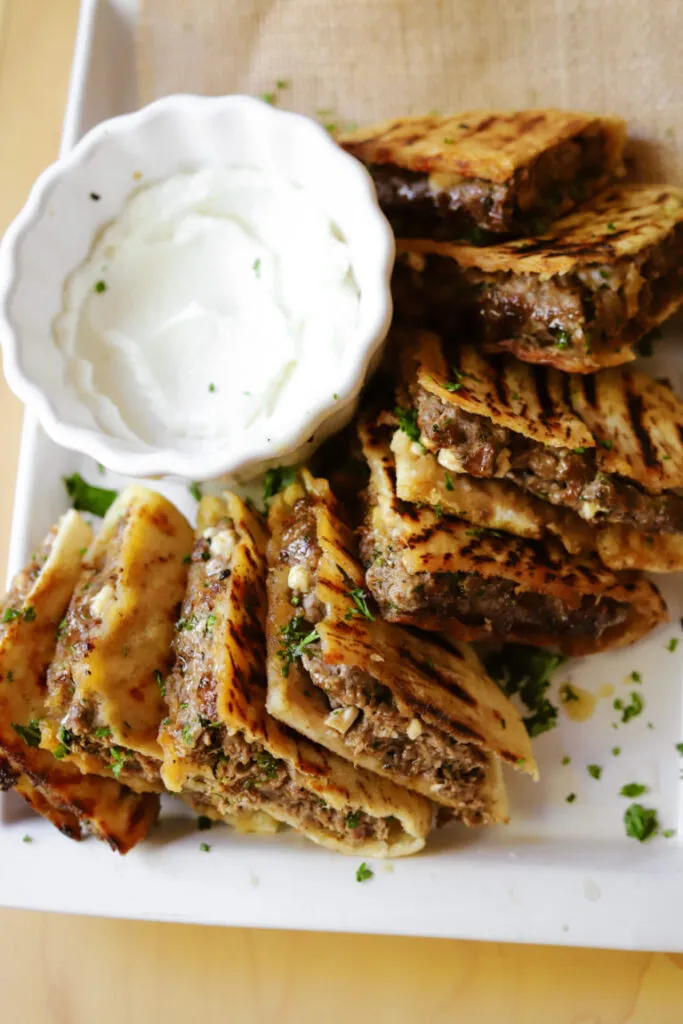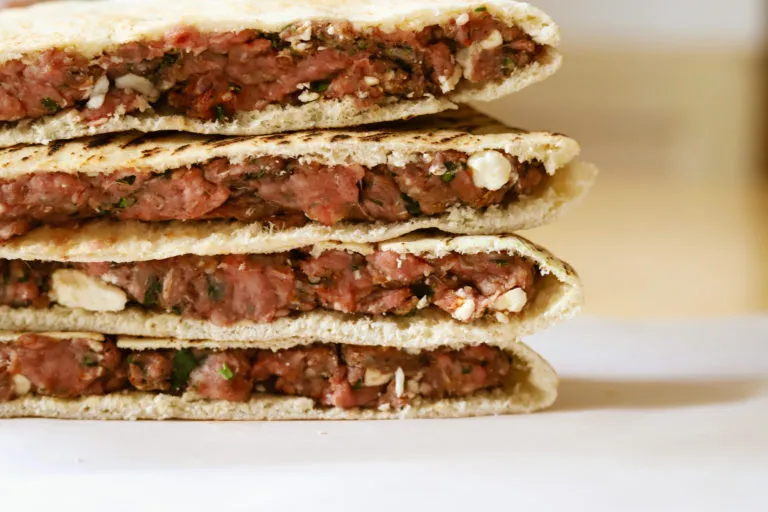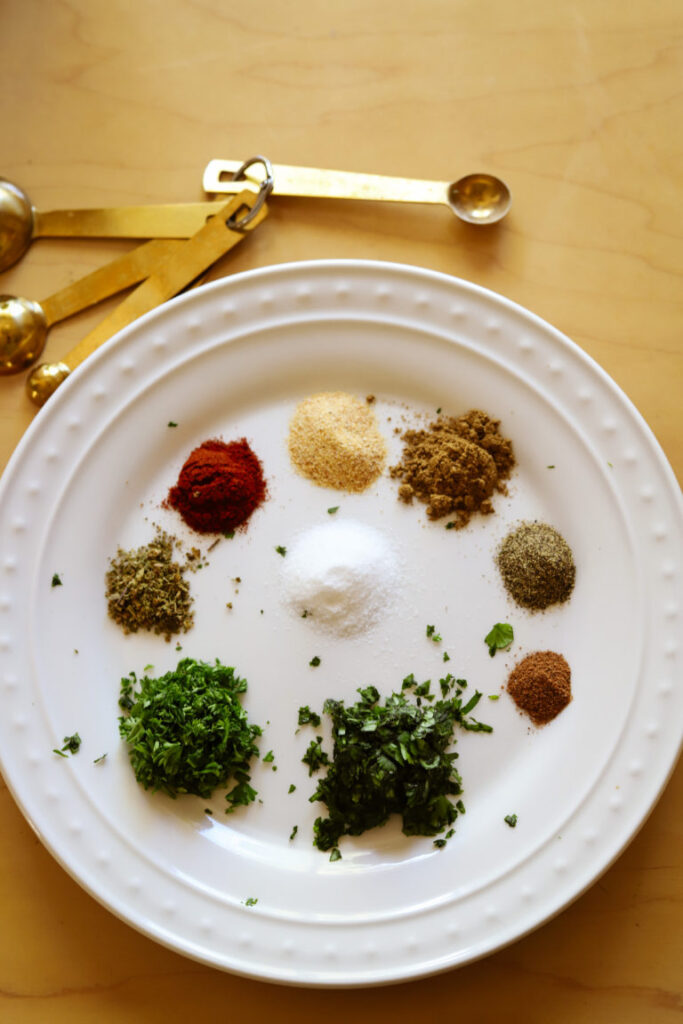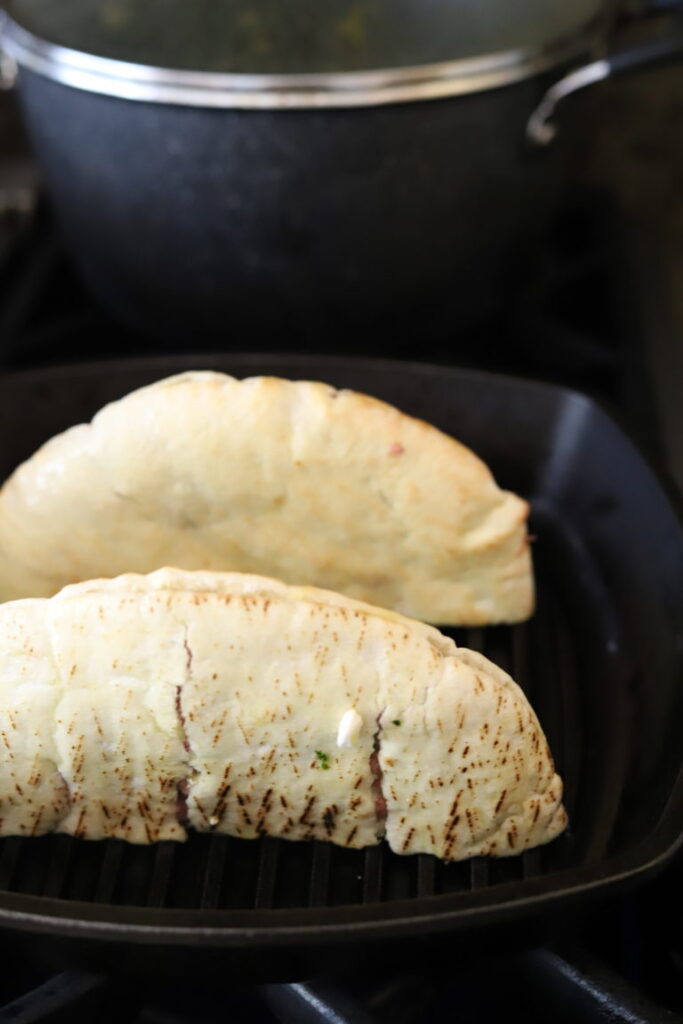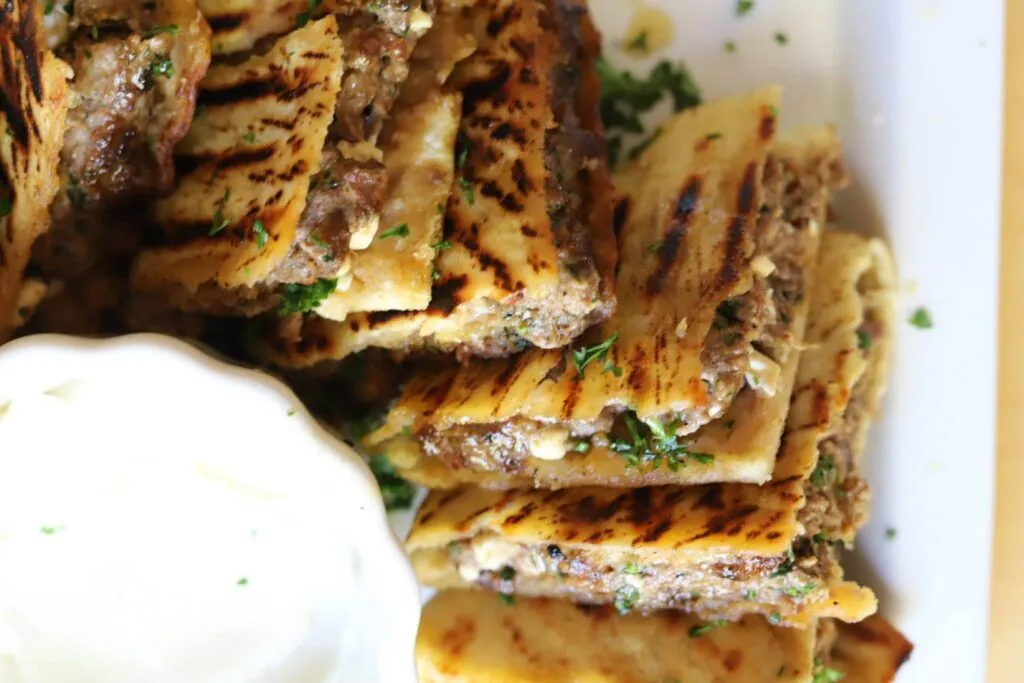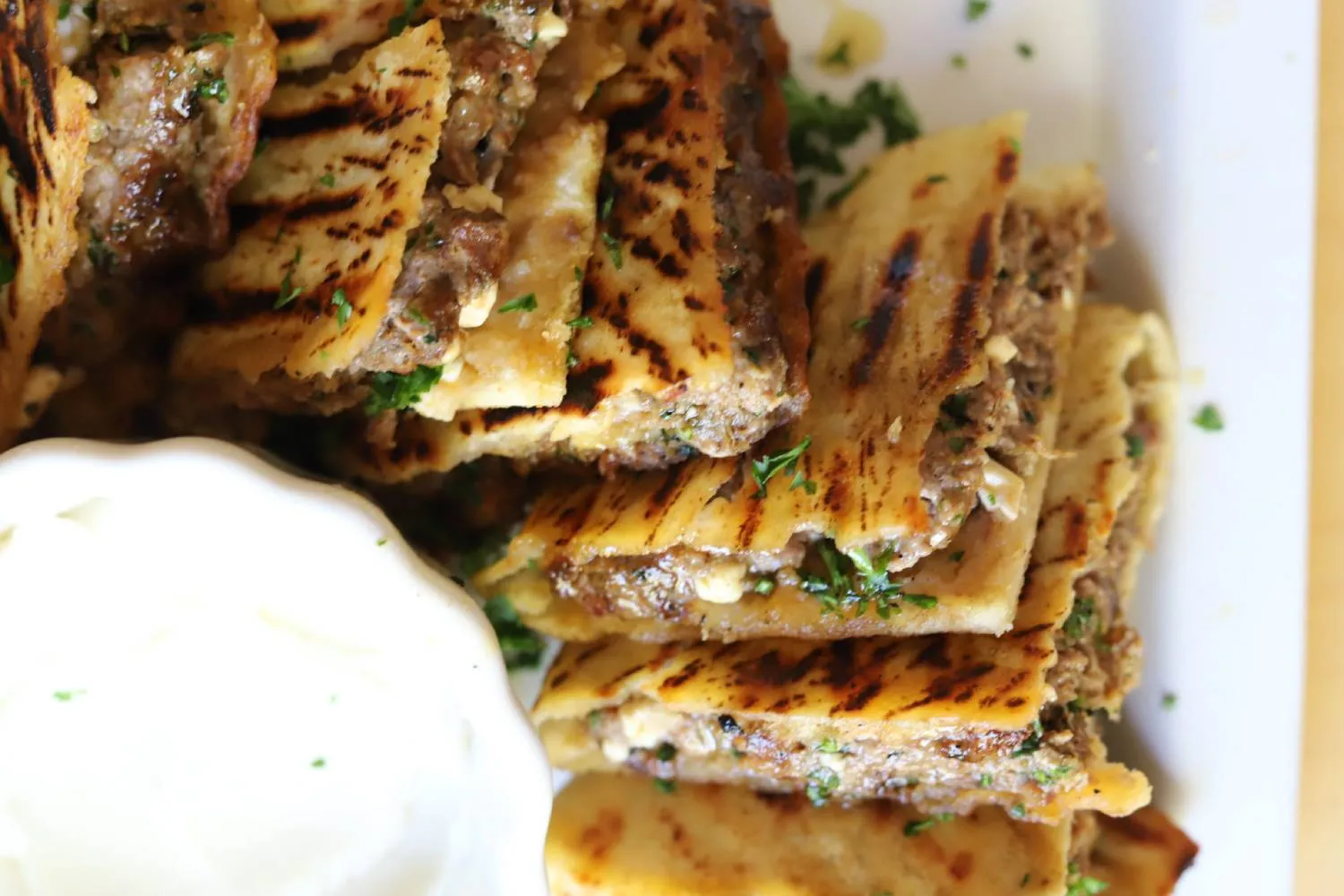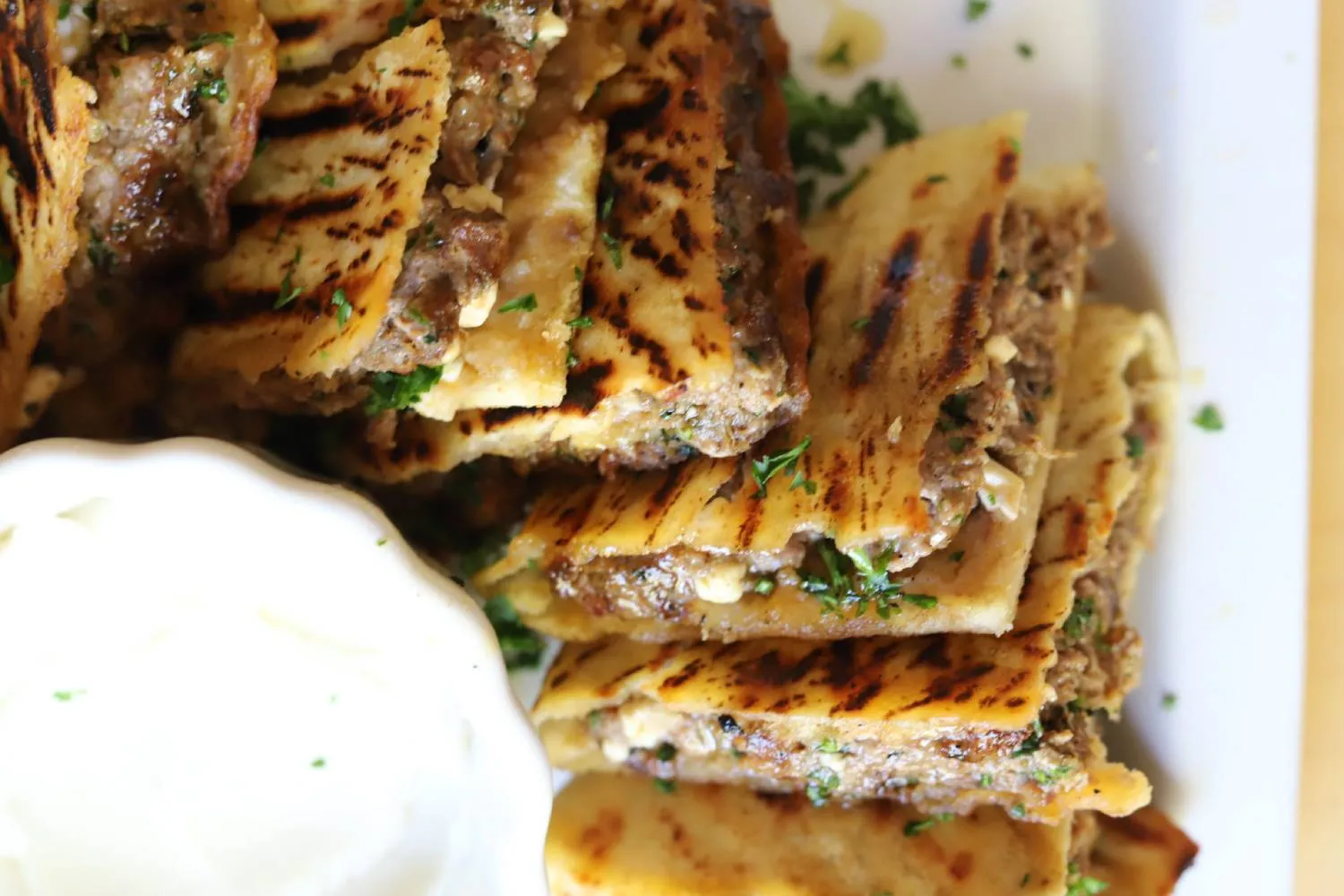 Arayes – Meat Stuffed Pita
Ingredients
1 pound 85/15 ground beef
1/4 cup crumbled feta
1 tablespoon cilantro, chopped
1 tablespoon parsley, chopped
1 teaspoon garlic powder
1 teaspoon paprika
1 teaspoon cumin
1 teaspoon salt
1/2 teaspoon black pepper
1/2 teaspoon dried mint
1/2 teaspoon coriander
1/4 teaspoon nutmeg
2-3 pita breads (about 6 to 7 inches diameter)
vegetable oil or avocado oil
Instructions
Mix the feta cheese, herbs, and spices with the ground beef.
Cut the pita in half. Fill with meat and spread out evenly to desired thinness or thickness
Brush all sides of the filled pita with oil.
Preheat a pan or skillet over medium high heat.
Cook the arayes on each side (top, booth, and the open end) for 2-3 minutes until a dark golden brown color forms.
Slice in half and serve!